At EdgeEndo, Inc., your privacy is important to us. The following statement describes the privacy practices we use on our Website. Customers using EdgeEndo's PunchOut website, please refer to the P3P policy found within your web browser. Note, our P3P policy is applicable only to EdgeEndo's cXML PunchOut Website and cXML OrderRequests sent to EdgeEndo.
---
 COLLECTION AND USE OF INFORMATION
Information You Provide to Us
EdgeEndo collects information, such as your name, address, telephone number, and practice name, that you volunteer by creating an online account, signing up for a customer loyalty program, subscribing to one of our publications (e.g., magazines and catalogues), or signing up to receive emails or push notifications. We use this information to administer our business activities, improve our Website, provide customer service, and to make available other products and services to our customers and prospective customers. We do not disclose your personally identifiable information to unaffiliated third parties for their independent use unless pursuant to confidentiality agreements. We may share your information with our suppliers, agents or contractors in connection with services they perform for us or pursuant to agreements with our suppliers.
Information We Collect When You Use the Site
We may automatically collect certain information when you visit or use our Site ("Usage Information"). Usage Information may include your IP address (or other unique device identifier, including one that we may assign); certain details about your browser, operating system, and hardware; your location, if available; the URL that referred you to our Site; your activities on our Site, including your preferences; and other logging information, such as the date and time of your visit. This Usage Information may be stored or accessed using a variety of technologies that may be downloaded to your personal computer, browser, laptop, tablet, mobile phone or other device (a "Device") whenever you visit or interact with the Site. We also may use web server logs to collect and store information about Site usage. If applicable, when you use our mobile applications or visit our Site from a mobile device, like a smartphone, we may also collect additional information from your Device, including your location, device identifier, and information about your mobile network.
Information Collected Through Tracking Technologies
Types of Tracking Technologies We Use. EdgeEndo may collect Usage Information using a variety of tracking technologies, such as cookies, web beacons, embedded scripts, browser fingerprinting, GPS, iBeacons, ETags, recognition technologies, and location-identifying technologies (collectively "Tracking Technologies"). Tracking Technologies may set, change, alter, or modify settings or configurations on your Device. A cookie (or "locally shared object") is a data file placed on your Device when you visit the Site that keeps a record of your use of the Site. This technology can make the Site more convenient for users in many ways, including by keeping users logged in even when they close the Site and remembering user preferences across separate visits. We may use Tracking Technologies for a variety of purposes, including when strictly necessary to allow you to use and access the Site, to assess the performance of the Site, to improve the Site's functionality, and to deliver relevant content to you, including serving our advertisements to you in advertising space provided on subsequent Websites after you have visited our Site.
Analytics Services and Targeted Ads. We use third-party analytics services. These services may track details about your online activities over time and across different sites. These services help us to improve our Site and the products and services that we offer you. These services may also allow us and others to provide you with targeted advertisements or other content that you may be interested in based on your online activities. If you would like to learn more about targeted ads that may be based on your online activities, and the choices that you may exercise for certain sites and advertisers, you may wish to visit the Network Advertising Initiative or the Digital Advertising Alliance.
Tracking Technologies Choices and Consent. We obtain your consent to our collection of your Usage Information through using Tracking Technologies by providing you with transparent information in this Privacy Statement and providing you with the opportunity to make a choice to disable Cookies as set forth above. Please note that we are not required to obtain your consent to our use of Tracking Technologies identified above that are strictly necessary. We are giving you detailed notice of the Tracking Technologies and your limited choices regarding them so that your consent is meaningfully informed.
Do Not Track. Some Internet browsers may be configured to send "Do Not Track" signals to the online services that you visit. Do Not Track is a technology that enables users to opt out of tracking by websites they do not visit. Currently, we do not monitor or take any action with respect to Do Not Track technology. To find out more about "Do Not Track," please visit http://www.allaboutdnt.com.
Disabling Tracking Features. Regular cookies may generally be disabled or removed by tools that are available as part of most commercial browsers, and in some but not all instances can be blocked by selecting certain settings. Each browser you use will need to be set separately and different browsers offer different functionality and options in this regard. Please be aware that if you disable or remove these technologies, some parts of our Site may not work and that when you revisit this Site your ability to limit browser-based Tracking Technologies is subject to your browser settings and limitations.
---
HOW WE USE INFORMATION WE COLLECT
We use the information that we collect from you to process transactions, such as when you order a product, and to provide you with information that may be of interest to you, such as e-mail newsletters, special offers, or details regarding new products or upcoming events. We also use the information that we collect to process your account registration and to enable you to use certain Site features. We may also use the information that we collect to customize your experience on our Site, to provide customer support, to enforce our Legal Terms and Conditions, and to provide you with content or advertisements that may be of interest to you, as described in the section above on Analytics Services and Targeted Ads.
UNSUBSCRIBE
If you supply us with your street address, e-mail address, phone number or fax number, you may receive periodic mailings, calls or faxes from us with information about new products and services or upcoming events. If you do not wish to receive such mailings or calls, you may "opt out" by logging into our Website and updating your preferences under "My Account" or by writing, calling, or e-mailing us at the addresses/number listed below:
EdgeEndo, LLC.
5600 Wyoming Blvd.
Suite 100
Albuquerque, NM 87109
Attn: Complaince (W-150)
Phone: 1-855-985-3636
E-mail: info@edgeendo.com
In addition to the information you volunteer, our web server automatically collects such information as the domain name of the site providing you with Internet access, the Internet protocol (IP) address used to connect your computer to the Internet, your browser type and version, operating system and platform, the average time spent on our site, pages viewed, information searched for, access times and other relevant statistics. We use this information in order to ensure that unauthorized users do not access the information on our site, and in the aggregate to measure the use of our site and to administer and improve our site.
We also use cookies to provide visitors a personalized experience on our site. Cookies are pieces of information that a Website transfers to the memory or hard drive of a visitor's computer for record-keeping purposes. We use cookies to allow access without re-entering the visitor's User ID, to make improvements, and to better tailor our site to our visitors' needs. We also use this information to verify that visitors meet the criteria required to process their requests.
Most browsers used by visitors have options that allow the visitor to control whether the browser will accept cookies, reject cookies, or notify the visitor each time a cookie is sent, but setting a browser to reject cookies will prevent access to our site. In addition, you can delete your EdgeEndo cookies from your browser program at any time.
To the extent required or permitted by law, we may also collect, use and disclose personal information in connection with security related or law enforcement investigations or in the course of cooperating with authorities or complying with legal requirements.
In the event you have any questions concerning this Privacy Statement or the information you have provided, you should contact:
EdgeEndo, LLC.
5600 Wyoming Blvd.
Suite 100
Albuquerque, NM 87109
Attn: Compliance (W-150)
Phone: 1-855-985-3636
E-mail: info@edgeendo.com
EdgeEndo will cooperate with inquiries made by the Federal Trade Commission or European regulatory authorities.
SECURITY
Our management and their teams take commercially reasonable precautions to keep all information obtained from our online visitors secure against unauthorized access (e.g. data breach) and use and we periodically review our security measures. Although there is no way that any Website can absolutely guarantee the security of your information, EdgeEndo is committed to employing reasonable security measures, regularly reviewing our security practices (security and risk assessments / audits), and providing regular awareness training. As noted in our Terms and Conditions, however, you are responsible for keeping your login information and passwords confidential. EdgeEndo, Inc. uses DigiCert, Inc. for its sites security certificates. Please be aware that these protection tools do not protect information that is not collected through our Website, such as information provided to us by e-mail.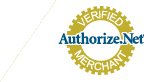 COLLECTION OF INFORMATION FROM CHILDREN
EdgeEndo does not knowingly collect personally identifiable information from children under the age of 13. If you are under the age of 13, please do not provide personally identifiable information of any kind whatsoever.
If a child under the age of 13 provides us with personally identifiable information, a parent or guardian of that child may have this information deleted from our records by contacting us through e-mail at info@edgeendo.com, by calling us at 1-855-985-3636 or by writing to us at:
EdgeEndo, LLC.
5600 Wyoming Blvd.
Suite 100
Albuquerque, NM 87109
Attn: Complaince (W-150)
Phone: 1-855-985-3636
E-mail: info@edgeendo.com
LINKS TO OTHER SITES
Our site contains links to other Websites. These sites are not covered by this Privacy Statement, and we are not responsible for the privacy practices or the content of these other sites.
CHANGES TO THE STATEMENT
By using our Website, you consent to our collection and use of your information as described in this Privacy Statement. We reserve the right to modify this Privacy Statement and related business practices at any time by posting updated text on this site. Please check this page periodically for updates.
QUESTIONS ABOUT THE PRIVACY STATEMENT – CONTACT INFORMATION
If you have any questions regarding this Privacy Statement or EdgeEndo's online privacy and data security practices, please contact us by e-mail at info@edgeendo.com or by phone at 1-855-985-3636.
Thank you for visiting our Website, and for taking the time to read this Privacy Statement.
Last Updated: Dec 20, 2019